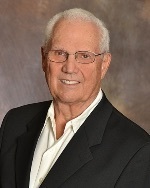 Dick is Realtor with Realty Executives in Anthem AZ, specializing in residential home sales. He began his real estate career in Anthem in 2005 and his experience includes working with buyers, sellers and investors in various locations and price ranges in Phoenix, Scottsdale, Anthem and all the Sun City communities west of Phoenix.

Dick and his wife Jill work together with the promise to you to provide friendly and courteous service while maintaining the highest degree of professionalism.

From 1975-2009 Dick was the owner of The Tetsell Group, an Executive Search consulting business located in San Francisco and Scottsdale.

Dick has a Masters Degree in Anthropology from California State University in Sacramento, CA and a BA in Anthropology from University of Northern Colorado in Greeley, CO.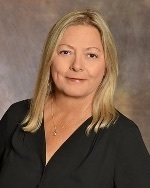 Jill Tetsell is a Realtor with Realty Executives in Anthem, AZ. She began her real estate career in late 2005 in Anthem. Jill focuses on helping people who want to sell or purchase residential real estate property in the communities of Anthem, Scottsdale, North Phoenix, Peoria and West to the various Sun Cities communities.

Prior to working in real estate, Jill spent 15 years in the insurance industry, working for both regional and national insurance companies. She held various underwriting, marketing and management roles throughout her career. After leaving her last insurance company, Jill started her own business as a recruiter with a specialty in commercial insurance.

Jill has a Bachelor of Science degree in Marketing from The University of Illinois.

The best part about being in real estate is that I get to help people. Whether someone wants to sell, needs to sell or wants to purchase or rent a home, we can be there to make sure that everything goes smoothly and that the end result is a positive experience for our clients.